Anybody familiar with the sport of basketball has probably heard of Pete Maravich. Pistol Pete, as he was called, was an amazing talent.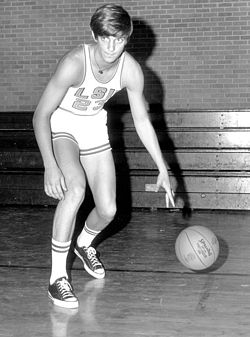 Following a successful high school career, he played college basketball for LSU in the late 1960's. His college statistics are so amazing as to seem almost absurd. He is still the all-time NCAA scoring leader with 3,667 points. Over his three-year college career he averaged an incredible 44.2 points per game. In addition, these accomplishments were achieved prior to the institution of the 3 point line. Experts surmise that he probably would have averaged close to 50 points per game had the 3 point line been in effect at that time. Suffice it to say that Pistol Pete's scoring records will never be broken. In fact, I think it's safe to say they will never even be remotely challenged!
Pistol Pete went on to a very successful professional basketball career. He retired from basketball in 1980. Eight years later, at the age of 40, he passed away suddenly while playing a pickup basketball game at his church in California. Friends, family, and fans across the nation were shocked. How could such a young and seemingly healthy person die at such a young age?
Maravich's autopsy revealed a stunning finding. Pistol Pete was actually born with a congenital heart defect. He had a single right coronary artery (see image below). Almost everyone is born with two coronary arteries, a left and a right one. The left coronary artery divides into the circumflex and left anterior descending. It supplies blood to the left ventricle, which is the stronger and more critical of the two ventricles. Amazingly, Pistol Pete was born without a left coronary artery. He had a single right coronary artery that wrapped all the way around his heart. At the time of his death his heart was massively enlarged and scarred secondary to long-standing chronic oxygen deprivation. Pathologists were shocked that he lived as long as he did.
It's truly amazing to think that Pete Maravich accomplished all that he did despite his congenital heart anomaly. It's also interesting to ponder what could have been done had he known about it sooner.
Penn Laird II, M.D.
Illustration of Pete Maravich's heart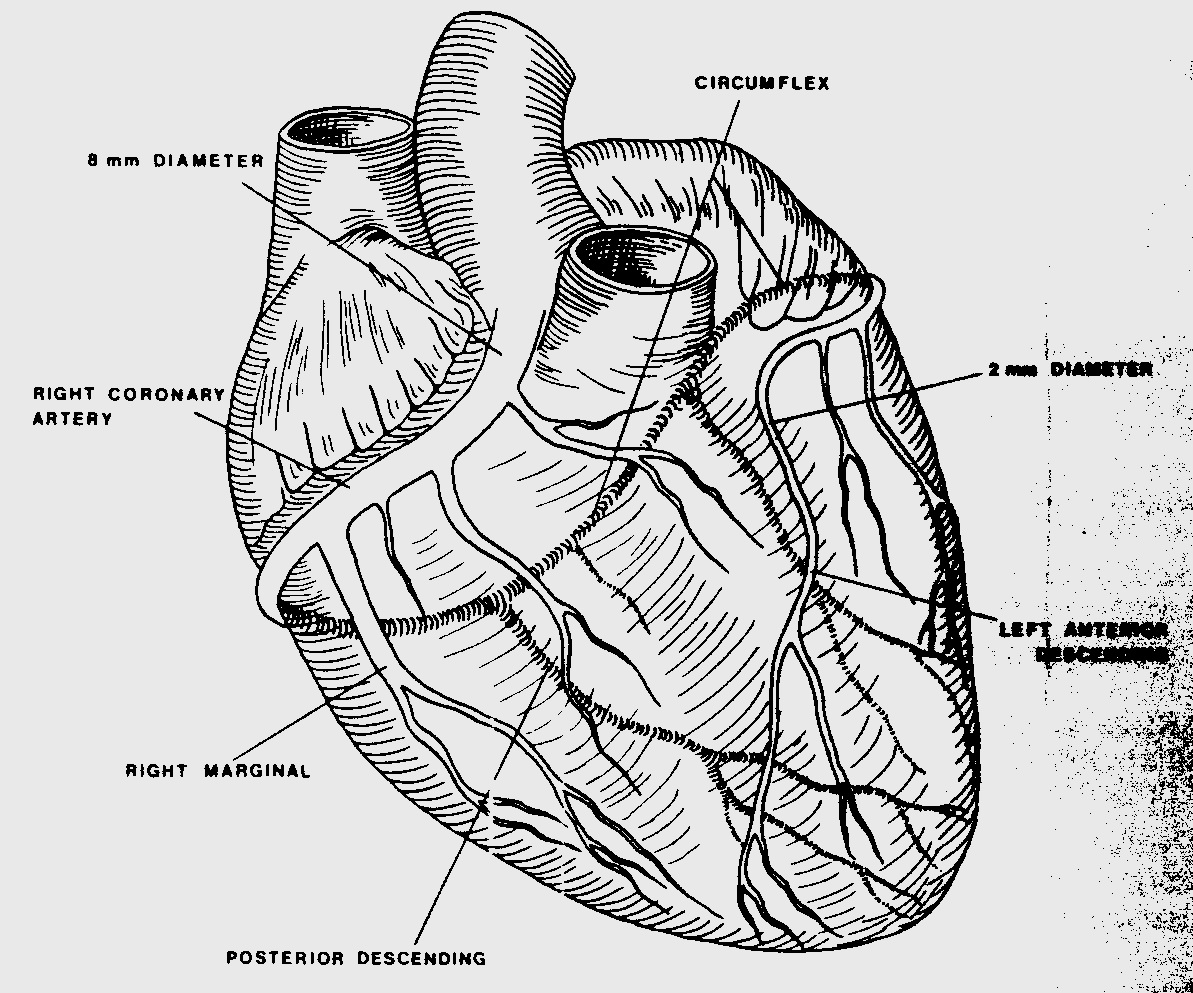 Posted by Dr. Penn Laird Jr. in .